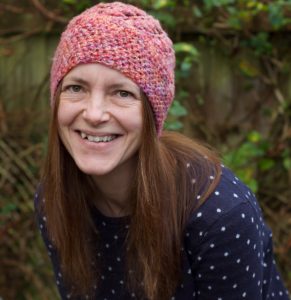 Hello there and welcome to my website.
My name is Kim. I am a lover of craft, colour, yarn, fabric, pattern, texture, architecture, design, and cake! I am also a huge advocate of handmade things and of those people who take precious time and care to make beautiful things.
I have always loved to make things, and take care to craft things that I am proud of. I believe that my love for the items I make is in every stitch. I certainly put all my love (and sometimes blood, swear words and tears) into the things I make.
I take inspiration for my crafts from everywhere. I love to be outside. My family and I spend a huge amount of our time having adventures. We love to walk, bike and climb, and are lucky enough to live in Gower Swansea where the beaches are beautiful (I love beach combing and the excitement and anticipation of what I might find) and both the countryside and weather vast and varied!
I love nature, pattern and texture, and I take pleasure in foraging both in the natural wide world and fabric or yarn shops for inspiration (and bargains). Who doesn't have a vast stash of yarn sat there (and has been for some time) just waiting for the perfect project? Bought on a whim, often in the sale, just because you liked it!
My crafting has developed over the years and I dedicated much of my time 6 years ago to learn to crochet. This has become my favourite of past times and has proved popular with my friends and family, who love (or so they say) the things I've made them. I have been lucky enough to be asked to design and make special items too. I really love to sit with my sketch book to develop ideas and then attempt to make them. Often I've surprised myself at how well these things turn out!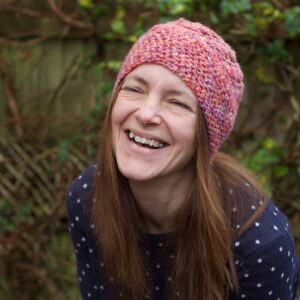 My wonderful family and friends have been so supportive and encouraging, so when an opportunity came along for me to dedicate more of my time to crafting and setting up my business I felt I should take it. So here is my website and a gallery of some of the things I have made, am making and would like to make in the future.